15 Promises of the Rosary
A Generous Gift For the Rosary Devout
The 15 Promises of the Rosary are powerful graces or blessings given to Alan de la Roche by the Blessed Virgin Mary in  the 13th century and are connected to those devoted to the Holy Rosary.  Graces or promises are due at the time of her choosing to those devoted to her and are given to those who pray the Rosary faithfully. 
The Holy Rosary is the cornerstone personal prayer of Catholics (although it is open for anyone to use) given by the Virgin Mary in the 1200's to Saint Dominic in France.  What started as a small group of people utilizing this prayer has grown into worldwide acceptance and prayed by millions of people every day.  
The Rosary is an extremely powerful prayer and I have practiced it daily now for over nine years (seven years as a non-Catholic).  It has yielded the most incredible spiritual experiences I have had as well as brought me closer to Jesus and the Virgin Mary herself.  I cannot deny it's power.
There are also Promises granted to those who pray the Holy Rosary faithfully (I take faithfully to mean at least once per day).  I believe that these promises are not enticements or bribes given to us in order to get us to use this prayer; I think these are products of the Rosary.  That is to say, that if we faithfully pray the Rosary, these promises will happen to us somewhere along the way.
Does that mean that they will happen in the first week?  No, and that was not my experience.  But if I am devoted to the Blessed Virgin and pray the Rosary daily which I have done for the last nine years, then she will faithfully grant these graces to me as she has done. 
What is the Origin of the 15 Promises Of The Rosary?
The origin of the 15 Promises of the Rosary is taken from Catholic teaching, as there is no written account from a reliable source.
As the story goes, The Holy Rosary was to given to St. Dominic in the 13th century.  Later, it is said, that the blessed Alain de la Roche (1428-1475), received the 15 promises directly from the Virgin Mary, as he was the main promoter of the Rosary at his time.  These blessings he spread along with the Holy Rosary because her wishes were that he would preach the promises when he preached the Rosary itself.
"After the "delivery" of the fifteen promises, the Virgin took her leave asking from Alain a gesture of obedience: "Preach the things that you have seen and heard. Have no fear: I am with you: I will help you and all my praise singers. I will chastise those who oppose you".  And Alain readily obeyed: from the years 1464-1465, the period of the apparitions, up to his death, the Dominican did nothing but spread the beloved Marian devotion through his preaching".   
What are The 15 Promises of the Rosary?
1.  Whoever shall faithfully serve me by the recitation of the Rosary, shall receive signal graces.
2.  I promise my special protection and the greatest graces to all those who shall recite the Rosary.
3.  The Rosary shall be a powerful armor against hell, it will destroy vice,  decrease sin, and  defeat heresies.
4.  The Rosary will cause virtue and good works to flourish. It will obtain for souls the abundant mercy of God,  It will withdraw the hearts of men from the love of the world and its vanities,  and will lift them to the desire for eternal things. Oh, that souls would sanctify themselves by this means.
5.  The soul which recommends itself to me by the recitation of the Rosary, shall not perish.
6.  Whoever shall recite the Rosary devoutly, applying himself to the consideration of its sacred mysteries shall never be conquered by misfortune. God will not chastise him in His justice, he shall not perish by an unprovided death. If he be just he shall remain in the grace of God, and become worthy of eternal life.
7.  Whoever shall have a true devotion for the Rosary shall not die without the sacraments of the Church.
8.  Those who are faithful to recite the Rosary shall have during their life and at their death the light of God and the plentitude of His graces. At the moment of death they shall participate in      the merits of the saints in paradise.
9.  I shall deliver from Purgatory those who have been devoted to the Rosary.
10. The faithful children of the Rosary shall merit a high degree of glory in Heaven.
11. You shall obtain all you ask of me by the recitation of the Rosary.
12. All those who propagate the Holy Rosary shall be aided by me in their necessities.
13. I have obtained from my Divine Son that all the advocates of the Rosary shall have for intercessors the entire celestial court during their life and at the hour of death.
14. All who recite the Rosary are my sons and daughters, and brothers and sisters of my only Son Jesus Christ.
15. Devotion of my Rosary is a great sign of predestination.
Do The 15 Promises of the Rosary Apply Today?
Absolutely.  They sure do apply.  How can I say that?  It's very simple.  I have lived it.
Since 2012, I have been a devotee of the Holy Mother.  At first, my devotion was not very strong.  But it grew in strength over time as I continued in my devotion.
I have prayed the Rosary daily since 2012, only missing a day here and there.  I get up at 5:00 am every day, and I start my day off with this prayer, and I have practiced doing so for nine (9) years.  For me, nine years defines faithfully, but for someone else, it may not.
One morning, I ran across the 15 Promises of the Rosary, having never seen them before. Out of curiosity, I began to read them to see what they were and see if they could offer me something.  Much to my amazement, as I went down the list examining each one carefully, I began to realize that most of them were granted to me already, and number six (unprovided death) was not far away.
If the 15 promises were granted to me, a non-Catholic at that time, they can be granted to you if you are devoted to Our Lady.
It is my firm belief that the 15 Promises are a gift to the individual for their devotion, and they are not an across-the-board handout.  After reading the promises and knowing Our Lady had given them to me, there was a sense of being under the Blessed Mother's watchful eye, guidance, and protection.  The reassurance gained from this was monumental.
A Testimonial From the Web
Hi,

One day I heard a story and quite believed it. So I started, against my will out of fear of God, because Mary asked for it. A year later, I came across a page one day. Scanning past it, I came back to it. Promises? I didn't know there were any. I read them anyway. Each of them had come true, and later even the last one came true.
In that way, I follow that request of Mary's. I follow it not because I liked it at first or knew there were promises, I followed it because I was too afraid to not follow it. I spent months trying to see, if she ever took it back anyplace.
So, knowing nothing and it is now fourteen or so years after starting that, all the knowable things in those promises have come true, Abundantly.
It is said by two wise women I once knew:
One experiment is worth a thousand expert opinions. You now have the results from one experiment.
…Kate/C.
Fortieth Rose of St. Louis de Montfort's "The Secret of the Rosary"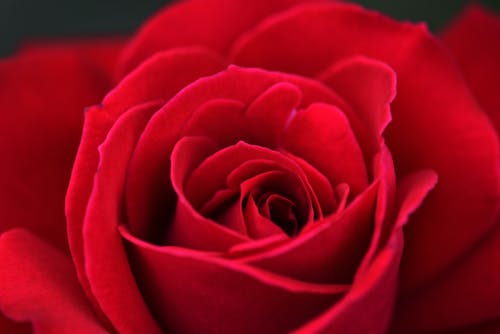 The Fortieth Rose may not have been intended to address the 15 promises at the time of it's writing, but today it can certainly be.
114   Blessed Alan de la Roche, Fr.  Jean Dumont, Fr.  Thomas, the chronicles of St.  Dominic and other writers who have seen these things with their own eyes speak of the marvelous conversions that are brought about by this wonderful devotion.  Great sinners, both men and women, have converted after twenty, thirty or forty years of sin and unspeakable vice.  I will not even relate those which I have seen myself because I do not want to make this book too long; there are several reasons why I would rather not talk about them. 
Dear reader, if you practice and preach this devotion, you will learn more, by your own experience, than from spiritual books, and you will have the happiness of being rewarded by our Lady in accordance with the promises she made to St.  Dominic, to Blessed Alan de la Roche, and to those who encourage this devotion, which is so dear to her.  For the Rosary teaches people about the virtues of Jesus and Mary, and leads them to mental prayer, to the imitation of Jesus Christ, to the frequentation of the sacraments, the practice of genuine virtue and of all kinds of good works.  It also helps us to gain many wonderful indulgences, which people are unaware of because those who preach this devotion hardly ever mention them and content themselves with giving a popular sermon on the Rosary which very often produces admiration but not instruction. 
115   Finally, I shall content myself with saying, in company with Blessed Alan de la Roche, that the Rosary is a source and a storehouse of countless blessings.
1.  Sinners obtain pardon.
2.  Those who thirst are refreshed.
3.  Those who are fettered are set free.
4.  Those who weep find joy.
5.  Those who are tempted find peace.
6.  Those in need find help.
7.  Religious are reformed.
8.  The ignorant are instructed.
9.  The living learn to resist spiritual decline.
10. The dead have their pains eased by suffrages.
Our Lady once said to Blessed Alan, "I want those who are devoted to my Rosary to have my Son's grace and blessing during their lifetime, at death and after their death.  I want them to be free from all slavery so that they will be like kings, with crowns on their heads, scepters in their hands and to reign in eternal glory.  Amen. 
Many can read the above sentence and not know that her statement is a measure of
her great love for each of us.
A Gift for the Rosary Devout
The 15 Promises of the Rosary is a gift for the Rosary devout from Our Lady.   It is my belief that those who receive the 15 Promises are devoted to the Virgin Mary and her Holy Rosary.
When I read through the promises, what do I see?  I see the following words used:
Faithfully
Recitation
Recite
Recommends
Devoutly
True Devotion
Faithful to Recite
Devoted
Faithful Children
Advocates
Propagate
Devotion
All of the words above translate into loyalty and dedication.  If one can't be loyal and dedicated to Our Lady, honor her, respect her wishes and recite the prayers of her choice, then maybe the 15 Promises are not for you.  On the other hand, if you desire Our Lady's companionship, guidance, and protection, and you desire to be called her "child" and be loyal to her, she will be faithful to see that you receive all spiritual gifts due to you even when you are not paying attention.
The way to these spiritual gifts and the 15 Promises is through personal and faithful devotion to the Holy Rosary.
I found this video on 2020-02-17 on the Infallible Promises of the Rosary.  Its a must watch because it explains the 15 promises of the Rosary very, very well.  

Thank You for Visiting our Site
We strive to provide the most complete and highest quality material we can for you, our readers.  Although not perfect,  
it is our desire and prayer that you benefit from our efforts.